Home Inspection and More LLC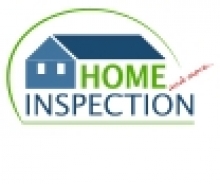 Home Inspection and More LLC
Richard Costello
815 Technology Dr #242483
Little Rock, AR 72223

Phone: 501-412-7793
Email: Click Here

Description of Services
With over 30 years in the new home construction, and remodeling industries, Home Inspection and More provides the expertise you need and the excellent customer service you expect.

Home Inspection and More is locally owned and operated by Richard Costello and is licensed by the Arkansas Home Inspector Registration Board. Arkansas License HI#1570.

Experience: It is only through many years of designing homes, hands on building, repairing, and remodeling homes that a person can really understand specific issues about new construction and existing homes, especially as they age. Richard Costello has this type of experience and background, which is absolutely essential when performing thorough home inspections.

Home Inspection and More is a Member of the Better Business Bureau with an excellent record of service and we are a member of the Arkansas Association of Real Estate Inspectors.

Arkansas Areas Served by Home Inspection and More LLC
Services & Areas of Expertise
Additional Services Offered:

Site Visits
Commercial Building Inspections
Construction Progress Inspections

Foreclosure Inspections

Moisture Intrusion
Pre-Listing Inspections

Education & Credentials
Arkansas License, HI #1570