Caradine Home Inspections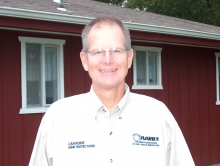 Caradine Home Inspections
Mac Caradine
585 CR 707
Cotter, AR 72626

Phone: 870-656-3992
Email: Click Here

Description of Services
Caradine Home Inspections specialize in representing our clients needing a Home Inspections prior to a purchases or sales of single-family residences, income property, commercial property and businesses in the cities of Mountain Home Arkansas, Lakeview Arkansas, Bull Shoals Arkansas, Flippin Arkansas, Calico Rock Arkansas, Henderson, Arkansas, Yellville Arkansas, Norfork Arkansas, Bull Shoals Lake Arkansas, White River Arkansas, Lake Norfork Arkansas, Buffalo River Arkansas, Baxter County Arkansas, Marion County Arkansas, Fulton County Arkansas. and the greater Twin Lakes Area.


Arkansas Areas Served by Caradine Home Inspections
Services & Areas of Expertise
Licensed / Insured to perform residential and commercial property inspections in the State of Arkansas.
I am a Certified Home Inspector HI #1227 in the State of Arkansas registered with the Arkansas Home Inspection Board.
Certified by the Arkansas Association of Real Estate Inspectors, (AAREI).
Certified Inspector by NACHI, National Association of Certified Home Inspectors.
NACHI's certification examination for Roofing, Structural, Electrical, HVAC, Crawlspace, Foundations, Exterior, and Plumbing.
Certified Carbon Monoxide Inspector by HVAC Excellence.
Approved by the American Home Inspectors Training Institute, Ltd.
Infrared Certified by International Association of Certified Home Inspectors.
Infrared Certified Training by CMI Approved School.
LEED, AP - Accredited Professional in Leadership, Energy and Environmental Design as approved the US Green Building Council.
Certificate of Completion for Green Building by Inter-Nachi.
Certificate of Completion to Inspect for Moisture Intrusion by Inter-Nachi.
IAC2 certification into the International Association of Certified Indoor Air Consultants.
30 years experience in residential and commercial building practices,
Abide by AAREI / ASHI / NACHI Code of Ethics and Standard of Practice,
Computerized Reporting using Home Gauge Inspection Software,
Real Estate Agent can review Inspection Report on our Web Site,
Internet Access and Digital Photos,
Use high-tech inspection equipment, i.e. moisture meters, infrared temperature laser, microwave tester, AFCI/GFCI testing equipment, Carbon Monoxide CO Meter, Gas / Propane Testing Equipment, Carbon Dioxide CO2 meter.

Education & Credentials
30 Years Experience in Commercial and Residential building and six years in Commercial Construction; Home Inspector.

Arkansas License # HI-1227

Professional Affiliations: Arkansas Association of Real Estate Inspectors, National Association of Certified Home Inspectors, American Home Warranty Company, Complete Protection Appliance Warranty Company, North Central Board of Realtors, Member of US Green Building Council, Mountain Home Chamber of Commerce, Cotter Chamber of Commerce.