Joseph Home Inspections, LLC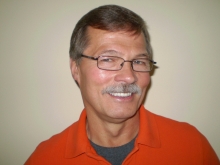 Joseph Home Inspections, LLC
Donald Joseph
1541 Marcelle Avenue
Findlay, OH 45840

Phone: 567-525-6802
Email: Click Here
Website:
Description of Services
Hi, I am Don Joseph, a Certified Home Inspector and member of InterNACHI, National Association of Certified Home Inspectors (NACHI), and the InterNACHI Ohio Chapter. Visit my website at josephhomeinspections.com.

I provide whole house inspections and never schedule home inspections back to back, preventing having to hurry to keep a schedule. This way I'm able to give all attention needed to the inspection at hand without a time constraint forcing me to hurry. I spend 3.5 to 4 hours on site and take 350 to 400+ pictures.

I provide service locally to the Northwest Ohio Counties of Allen, Auglaize, Crawford, Defiance, Fulton, Hancock, Hardin, Henry, Huron, Logan, Lucus, Marion, Mercer, Morrow, Paulding, Putnam, Richland, Sandusky, Seneca, Van Wert, Williams, Wood and Wyandot.

Your Home Inspection Report is computer generated and contains pictures along with descriptions of my findings. The report is normally completed within 24 hours from completion of inspection, and delivered via the internet from a safe website that you can easily download to your computer using your emailed username and password. Your report is available from the website for 5 years 24/7 using your UN & Password. You can also receive you report hard copy if you wish. You can call me, email me or visit my website and contact me directly from my website.

Thank You & Have a Great Day,

Don
Services & Areas of Expertise
Whole House Inspection
-Structures
-Exteriors
-Roofing
-Plumbing
-Heating
-Electrical
-Interior
Education & Credentials
Findlay Technical College, Findlay, Ohio
Tri-State College, Angola, IN
Columbus Ohio Colleges - Educational Institute Technology Education College
Kaplan Professional Schools - ITA Home Inspection Certificate of Completion #OLCC1207
InterNational Association of Certified Home Inspectors. NACHI ID Number: NACHI08051404
Member Ohio Better Business Bureau
Member U.S. Chamber of Commerce ID: 2437320
A professional backround in Manufacturing Quality/Reliability Engineering enhances the trained eye for your inspections.