SMARTMOVE INSPECTION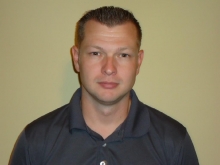 SMARTMOVE INSPECTION
Zack Ervin
PO Box 4
Margaret, AL 35120

Phone: 205-202-7131
Email: Click Here

Description of Services
At SMARTMOVE, we pride ourselves on providing accurate and comprehensive home inspections to the Birmingham, Alabama and surrounding areas. Our business has been built on providing prompt and reliable service with integrity. As your inspector, we focus squarely on your interests and provide you with peace of mind in the decision making process.

Considering the fact that purchasing a home is one of the largest investments you will make in your lifetime, it makes sense to protect that investment. Having a professional home inspection arms you with the knowledge you need to make an informed decision. You will gain greater familiarity with the home and its condition. As our client, you are welcome to join us during the inspection. We encourage your involvement, allowing you to ask questions and see the condition first hand. We take time to clearly explain the items we discover and what might be required to resolve it.

Quality home inspections help protect your investment and equip you to negotiate confidently. Having knowledge of any deficiencies will allow you to address the deficiencies during the purchase. So you do not have to worry yourself with them while you are unpacking boxes. If you prefer to oversee the repairs yourself, there is often an opportunity to negotiate a lower purchase price. At a minimum, you will be aware of issues rather than surprised by unexpected expenses after you have bought your dream home.

The most important aspect of an inspection is to protect the health and safety of your family. As we examine a home, we pay close attention to structural integrity, compliance with safety standards, presence of toxins (i.e. mold, lead, asbestos, carbon monoxide, etc.) and other areas that might adversely effect your family's health and safety.

Each inspection includes a thorough evaluation, detailed report and expert advice. Our reports include full-color images documenting the inspection along with an in-depth analysis. After your initial inspection, we are glad to provide you with follow-up inspections and answers to any questions that you may have as long as you own the home. Often, we are asked to inspect the repairs to ensure they were done adequately. If you need assistance finding someone to address issues, we maintain a list of qualified contractors and service providers which can help. These providers can be trusted to perform the work quickly and professionally. Quite simply, these are the folks I call when I need help with my home.


Alabama Areas Served by SMARTMOVE INSPECTION
Services & Areas of Expertise
Home Inspection, Energy Audits, Mold Sampling, Radon Sampling, Water Sampling
Education & Credentials
InterNACHI
IAC2
Mold Certified
Radon Certified
Energy Auditor
Energy Star
Green Energy Audito