Lupkes Home Advantage Ltd. Co.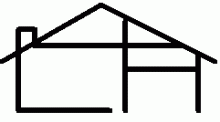 Lupkes Home Advantage Ltd. Co.
Nick Lupkes
303 S Jasper St
Monroe, IA 50170

Phone: 515-664-7367
Email: Click Here

Description of Services
Lupkes Home Advantage provides thorough home inspections that are completed and electronically sent to you within 24 Hours of the inspection. Included is a FREE home warranty. I have multiple years experience in the home construction industry, from designing roof trusses to installing egress windows. I have been involved in remodeling multiple homes, building garages, roofing, Sheetrock, doors, windows, decks, plumbing, electrical...you name it, I've had my hands in it. Visit my website and see what we have to offer. Thank you.
Iowa Areas Served by Lupkes Home Advantage Ltd. Co.
Education & Credentials
InterNACHI Certified Home Inspector.