JAM Professional Home Inspections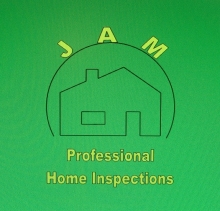 JAM Professional Home Inspections
Mark Perkins
3846 Benson Rd.
Mauriceville, TX 77632

Phone: 409-313-0284
Email: Click Here

Description of Services
JAM Professional Home Inspections. Located in Orange, Texas
We are a full service home inspection company, serving the Golden Triangle, The Lakes Area, Northeast, Central East, and Southeast Texas. We work with loan agencies requiring or requesting home inspections for the home buyer or seller. We also welcome individual inspection requests. For service details or any questions you may have on home inspections, Please call 409-313-0284. FROM THE ROOF TO THE GROUND - WE WILL KEEP YOU OUT OF A JAM
Texas Areas Served by JAM Professional Home Inspections
Services & Areas of Expertise
We inspect all structural,foundation, grade, and support systems in homes, interior and exterior. Covering every aspect of home construction providing all the inspection forms required to produce the credentials legally for home inspections.
Education & Credentials
Attended the A.H.I.T. (American Home Inspection Training)for Professional Home inspectors. Licensed by the Texas Real Estate Commission, license #10392. Meeting the insurance requirements of T.R.E.C. for Professional Home Inspectors in the state of Texas.Fifteen years experience in residential construction.