dpb Inspections & Consulting Services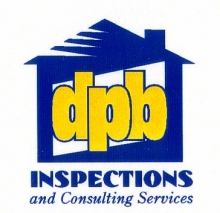 dpb Inspections & Consulting Services
David Beaudin
1408 Central Avenue, Noblesville
Noblesville, IN 46060

Phone: 317-774-4663
Email: Click Here

Description of Services
If you're in the market for a new home, chances are you'd like to know the true condition of the property before you buy it.

The Home Inspection as performed by dpb Inspections is a visual inspection of many accessible internal and external components of a home. Hundreds of items are inspected including foundation, roof, structural components, plus all visible electrical, plumbing and mechanical operating systems of the property.

A comprehensive report is provided by the inspector on site in an easy-to-read format, including digital images and illustrations of the building allowing you to know more about what you're buying before you purchase it.

See our published Rate Schedule for more information. Please contact our office to get an accurate quotation of fees for your inspection, test or consultation.

Indiana Areas Served by dpb Inspections & Consulting Services
Services & Areas of Expertise
Home Inspections

Energy/Weatherization Audits

Thermal Imaging

Radon Testing

Well Certifications

Septic Certifications/Test

Wood Destroying Insect Inspections (Termite)

Mold Testing

Winterizing & De-winterizing

Pre-Drywall Inspections

1st Year Warranty Inspections

Consulting for Real Estate Professionals

... and much more

Education & Credentials
Licensed Home Inspector
Licensed Radon Tester
Licensed WDI/Termite Inspector
Certified Weatherization Auditor
EPA Certified Technician Type I&II
FEMA Disaster Housing Inspector
HUD REAC Inspector