View-Master Home Inspections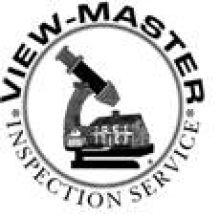 View-Master Home Inspections
Vincent Gorgone
57 Feronia Way
Rutherford, NJ 07070

Phone: 201-460-0027
Email: Click Here
Website:
Description of Services
View-Master has been performing home inspections in New Jersey for over 15 years. We specialize in nervous and first time home buyers. Each inspector has performed several thousand home inspections. We are the only company that we know of that offers a money back guarantee, if you feel we did not perform in your best interest. In over 15 years no one has ever asked for a refund. This is because we do not rush though or over look any issue that will give you grief. In short we inspect homes as if it were for our own family. Guaranteed.

New Jersey Areas Served by View-Master Home Inspections
Services & Areas of Expertise
We are full service
Education & Credentials
New Jersey state licensed. 30 years in the construction business. Affiliations with several organizations in the same field.