View-Master Home Inspections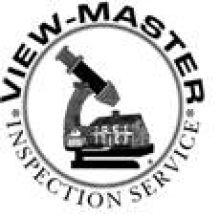 View-Master Home Inspections
Vincent Gorgone
57 Feronia Way
Rutherford, NJ 07070

Phone: 201-460-0027
Email: Click Here

Description of Services
A 25 year old inspection company. We inspect every component inside and outside the house. Windows, doors, floors, wall, bathrooms, kitchens, attics, switches, outlet, structure, asbestos, wiring, plumbing, water seepage, roof siding, soil grading, etc.....
We are one of the oldest inspection companies in New Jersey. Computerized reports are sent out within 24 hours. View-Master Home Inspections is 1 of 3 home inspection companies (that we know of) that performs abandoned oil tank property scans at steeply discounted prices with the home inspection. We also perform free termite inspections with a home inspection. We cover the north half of NJ.


New Jersey Areas Served by View-Master Home Inspections
Services & Areas of Expertise
Complete and or Partial Home / Building Inspections.
Computerized Reports Within 24 Hours
Abandoned Oil tanks Scans.
Termite Inspections.
Radon Testing.

Education & Credentials
New Jersey state licensed.
ASHI (American Society of Home Inspects) Certified.
InterNACHI Certified.
30 years in the construction business.
Affiliations with several organizations in the same field.