Morrison Home Inspections, Inc.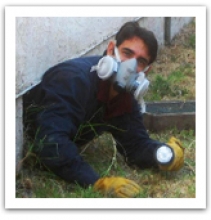 Morrison Home Inspections, Inc.
Duane Morrison
2337 E. Greenview Dr.
Glendora, CA 91741

Phone: 626-831-8862
Email: Click Here

Description of Services
As California's premier home inspection company, we understand the importance of the inspection process and continually strive to maintain the highest level of excellence. Our inspectors have the training, depth of knowledge and experience necessary to perform inspections at the highest level in the industry. With confidence we have posted sample reports for your review, on our website. We service Los Angeles, Orange, Riverside and San Bernardino Counties. Our rates are based on size, age and location of the property. We have over 10 years of experience, performing over 5,000 inspections.
Services & Areas of Expertise
Home Inspections and Mold Inspections, San Marino City Compliance Inspections.
Education & Credentials
Complaince Inspector for the City of San Marino, Member of the California Real Estate Inspection Association (CREIA), Member of the American Society of Home Inspectors (ASHI), Member of the National Association of Mold Inspectors (NAMI), Licensed California Realtor and Molecular Biologist with MS from University of Southern California (USC)