John Vetter & Sons, Inc.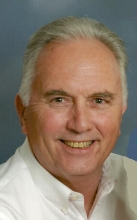 John Vetter & Sons, Inc.
John G. Vetter
366 28th Ct SW
Wabasso, FL 32968

Phone: 772-480-0358
Email: Click Here

Description of Services
I am a State Certified General Contractor, Registered Professional Inspector and a Florida Licensed Home Inspector. My experience and ability to represent you has been tried and tested for more than 40 years. I have seen and inspected thousands of properties and I am extremely adept at identifying problems or safety issues throughout the home or building. Put my experience and skill to work for you.

You deserve the best and the most thorough report. I tailor each report to the property being inspected. All of our inspections are performed with a state of the art computerized report complete with digital images and clear direction.

The name Vetter is synonymous for the highest quality and an impeccable reputation. We are very proud of that reputation and work hard at it every day to keep it. Ask your friends and neighbors about us. Call me and schedule your inspection today.

Why Hire Me For Your Inspection?
I Have been building on the Treasure Coast since 1968.
I am a State Certified General Contractor, Registered Professional nspector and a Florida Licensed Home Inspector and have done thousands of inspections.
Over 40 years of construction experience.
Online scheduling with email confirmation.
I provide a thorough and easy to understand report, with color photographs and an understandable summary.
I use HomeGauge inspection software to generate a professional report with a password protected link for viewing and downloading.
I produce a color report on site upon completion of the inspection or send it via email to anywhere in the world within 24 hours.
I am available on Saturdays.
Let My 40 Years of construction experience benefit you!

Being a second generation builder, with over 40 years experience in construction in Vero Beach and having worked all phases of building, gives me a unique perspective when doing inspections. Managing the company and running the jobs in the field has given me the opportunity to see first hand what is behind the walls and how it was constructed. Over the years I have supervised and worked closely with most of the mechanical sub-contractors in Indian River County. Knowing how it is built from the ground up, remodeling it, and restoring it, is a benefit to you when I do your inspections. I am known for fast, accurate and honest service. Let my experience benefit you.






Florida Areas Served by John Vetter & Sons, Inc.
Services & Areas of Expertise
All phases of construction for over 40 years.
Education & Credentials
State Certified General Contractor CGC 046474
Registered Professional Inspector RPI 0757
State Home Inspector HI 882
Construction Company owner-35 years
Insurance Restoration Company owner 10 years