Tricor Inspection LLC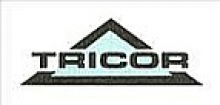 Tricor Inspection LLC
Todd Beekman
5785 Putnam Drive, West Bloomfield
Birmingham, MI 48323

Phone: 248.981.7721
Email: Click Here

Description of Services
Todd Beekman is a certified inspector and licensed builder providing Home, Building, and Environmental Inspection Assessments since 1993. He has an extensive background in building root-cause analysis. Tricor Inspection is a leader in our area for Radon and Mold testing along with Radon Mitigation and Mold Remediation services conducted by a certified licensed company. Other services include: Expert Witness Services, Energy and Mold Audit Infrared Thermal Scanning, New Construction Phase Inspections, and more.
Michigan Areas Served by Tricor Inspection LLC
Services & Areas of Expertise
Tricor Inspection services Wayne, Oakland, Macomb, Livingston, and Washtenau counties.
Education & Credentials
Michigan Builder License #2101105450
National Association of Certified Home Inspectors #NACHI09050505
International Association of Certified Air Consultants Cert. IAC2-01-6687