Nickelsen Home Inspections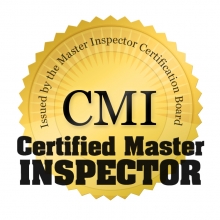 Nickelsen Home Inspections
Justin Nickelsen
PO Box 55532
Portland, OR 97238

Phone: 503-502-1495
Email: Click Here

Description of Services
NHI is the climax of converging Northwest experience in the real estate professions. What started out as a small, locally owned and operated inspection firm has grown into what is now one of the most demanded inspection companies in the entire Pacific Northwest. We are proud that the 1000+ inspections that we do a year come almost solely by way of referrals. Over a decade of serving satisfied clients, and partnering with committed real estate professionals who continue to send their clients our way has been the sturdy ground that we have long stood on in the NW Oregon and SW Washington communities.
Oregon Areas Served by Nickelsen Home Inspections
Services & Areas of Expertise
Residential Home Inspections in the NW Oregon and SW Washington Regions, from Hood River to the Coast, From Salem to Olympia, and prouding serving the Portland metro area.
Education & Credentials
Oregon CCB 172294, Oregon Certified Home Inspector 1173, WA Licensed Home Inspector 415, WSDA Structural Pest Inspector 71352, Board Certified Master Inspector (CMI), Certified ASHI Inspector - The American Society of Home Inspectors, Member of NAHI - The National Association of Home Inspectors, Member of InterNACHI - The InterNational Association of Certified Home Inspectors, Member of NWOCHI - The NW Oregon Certified Home Inspectors Association, Member of SWWAHI - The SW Washington Association of Home Inspectors, Member of the WSPMA - The Washington State Pest Management Association, Member of OR-InterNACHI and Vice President.