Aadvanced Inspections Inc.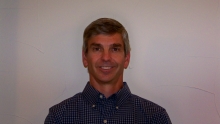 Aadvanced Inspections Inc.
Robert Taylor
1108 Edgefield Drive
Plano, TX 75075

Phone: 972-612-3946
Email: Click Here

Description of Services
The Owner, Robert Taylor, who has 32 years of experience in building construction and property inspection work, has successfully completed over 6,000 home inspections.

A building contractor in good standing in California from 1976 to 1993, I have constructed small shopping centers, apartment buildings up to three stories in height and am an expert in residential and custom home remodeling and construction up to five million dollars in value.

I am a member of TAREI & NTTAREI, the leading Texas professional organization in the inspection industry. I am a graduate of the American Inspector's Institute and attend annual continuing education courses and seminars; I have held the ranking of Professional Inspector since 1996. I am licensed with the Structural Pest Control Board as a wood destroying insect Applicator. Presently I have seventeen years of experience in building construction and fifteen years in residential inspection work.

Texas Areas Served by Aadvanced Inspections Inc.
Services & Areas of Expertise
Inspection Options
1.Pre-Owned Homes (Complete Inspection Per TREC Guidelines)
2.Pre-Listing Before Selling (Major Items or Complete Inspection)
3.New Construction (Prior To Sheet Rock)
4.New Construction (Final Inspection)
5.One Year Warranty Check
6.General Inspection Every 4 Years Of Occupancy To Avoid Problems
7.Termite Report (The Texas Official Wood Destroying Insect Report)

Education & Credentials
Qualifications and associations include:
* Texas Real Estate Commission License 3619 (since 1994)
* SPCB Certified Applicator License 37637 (since 1995)
* Building Contractor License California 394623 (since 1978)
* HUD Fee Inspector License A387 (since 2008)
* Member of TAREI Texas Assoc. Real Estate Inspectors (since 1997)
* Member of NTAREI North Texas Assoc. Real Estate Inspectors (since 1997)
* Member of Collin County Association of Realtors