Premium Home Inspections Inc.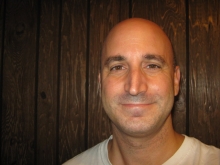 Premium Home Inspections Inc.
David Grossman
63 Overbrook Drive
Edison, NJ 07067

Phone: 732-388-1076
Email: Click Here

Description of Services
Premium Home Inspections Inc. has been serving the north and central New Jersey areas for 14 years. We perform residential home inspections, termite inspections and radon testing. Our inspectors are professional, thorough, polite and punctual. What make us stand out from the others is that we produce instant reports on-site. These are computer generated with color photos included. We not only find defects, we also spend our time answering your questions and teaching you about the home so you fully understand what you are purchasing.
New Jersey Areas Served by Premium Home Inspections Inc.
Services & Areas of Expertise
Home Inspections, Termite Inspections and Radon Testing.
Education & Credentials
BS in Electrical Engineering from NJIT 1987. NJ HI Lic.# 24GI00023900. Pesticide Applicator Cert.# 25786A. Radon Measurement Tech. Cert.# MET 10442.