Indy House Pro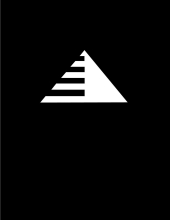 Indy House Pro
Robert Carver
2375 W Co Rd 1500 N
Carbon, IN 47837

Phone: 812-442-7082
Email: Click Here

Description of Services
We offer a combined experience of over 25 years in construction knowledge on residential homes, multi housing units and small business structures. Our services provide for remodel, update, repair from storm damage to locating air and water leaks in the structure.Interested in adding a deck or maybe a sunroom we can do both! We are certified by NIAQ & The Environmental Education Foundation as Indoor Air Quality Specialists, Project Management for Mold Remediation and Air Clearance Testing. Please give us a call if you need an inspection or have a structure that mold has taken its hold on. We will guarantee to clean and treat the structure. If you structure is still wet, we will monitor the humidity levels and keep air movers and dehumidfiers running until the structure is meter tested for dryness and the intrusion has been located and repaired.

Services & Areas of Expertise
Mold Inspection & Findings Reports from a Certified Lab.
Mold Remediation.
Air Testing with Lab Report for Clearance Testing provided for Realtors and their clients peace of mind.
Currently serving Marion County and most surrounding counties in Indiana.
Rehab services on foreclosed homes.
Remodeling, deck additions, etc for homeowners that desire a fresh look to their home.
Education & Credentials
Extensive training on new housing construction and locating flaws in the building envelope that create situations for mold growth.
Certifications through NIAQI & The Environmental Education Foundation. Insured and Bonded.